Activities | Science | Robotics and electronics
Saving energy
This activity aims to sensitise the participants to the importance of rationalising energy consumption calling attention to some issues that need to be addressed and providing appropriate remedial solutions.
Participants are expected to have an active participation and develop analytical and critical skills to solve the problems.

After a first theoretical part and discussion, the participants must form teams and play CityOn, a game developed by EDP.
Activity duration:
Theory: 1hour
Discussion: 45 min
Practice: 45 min
Material:
2 projectors;
2 projection screens;
2 computers;
Multimedia presentation of the topic;
Sheet containing hands-on problems to solve;
Discussion notes sheet

Tips to save energy: A simple gesture can make all the difference. It is our duty to save energy to preserve the environment and, at the same time, save money. How can we save energy and natural resources? Here are some tips from AcademiaCAP:
turn off the lights when not in use;
replace normal lamps with energy-saving lamps
unplug electrical appliances when not in use; appliances left on stand-by still use a lot of energy...
insulate your windows and doors to save energy;
during the winter, open up the blinds on sunny days and let the sun warm your house;
buy appliances of a more efficient energy class: A+, A++;
choose a day/night tariff and use your dish and laundry washing machines during the energy saving periods.
fill your washing machines with the maximum load;
laptop computers are more energy efficient because they last for several hours before needing a recharge;
don't let the mobile phones on charge longer than necessary and don't leave the charger plugged in without the phone attached because you will still be wasting energy;
use rechargeable batteries;
take a shower rather than a bath;
don't take very long showers (7 minutes are enough...);
don't take too hot showers or baths, not only because it is bad for your skin, but also because it wastes a lot of gas;
when using gas to cook with, don't use a small saucepan on a large hob ring because every time the flame extends three millimetres beyond the base of the pan you are wasting energy;
turn off the tap when you brush your teeth!
How about tell your parents what you have learned in the Academy about saving energy?

Source: http://www.modabeleza.net/como-poupar-energia/
Activity instructors: Manuel Barros and Carlos Ferreira (UDE)
<< back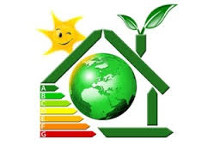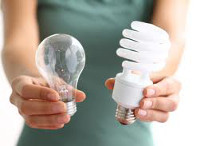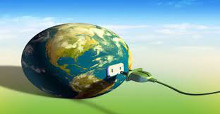 Instituto Politécnico de Tomar . Quinta do Contador . Estrada da Serra . 2300 - 313 Tomar | telf: +351 249 328 100